Services
Our Penny Auction Software services consists of seven phases. However, not all phases are mandatory or must have all seven services.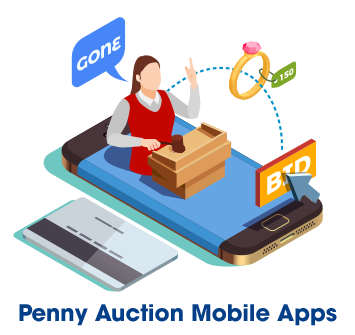 Analysis - We will work with you to define and customize a Penny Auction website that fits your business needs.

Design - Customizing the looks and feels of your website and adding private labeling with your name and logo to make it all yours.

Coding - Sit back and let our team of programmers connect your design with our system's functionalities.

Installation & Setup - You don't have to know a thing about server setup and website configuration. It's our job!

Hosting - We offer Hosting Solution with our state-of-the art dedicated servers designed to meet your customer's demand and your budget. You do have the option to host it else where.

Service Support - 24 hours technical support and maintenance.

Marketing - We offer Internet Marketing Services specifically designed for Penny Auction websites including Pay Per Click management, Social Media, Search Engine Optimization and mass E-mail Marketing.
If you have the need to integrate your online auction website with other applications such as online gaming and e-commerce store; we have done it all.
Thank you for visiting our site.